We have lots of transitions available. Depending on what certificates you hold, you may be eligible for different transitions. Checkout our store for more information on the transitions available and how to apply.
Purchasing a Transition Certificate
This walk through will assist you in purchasing a certificate transition. This applies to candidates looking to purchase the following certificate transition types:
California
NCPCCI
Fire Inspector I (66) and Fire Inspector II (67)
Structural Steel & Bolting Special Inspector (S1) and Structural Welding Special Inspector (S2)
---
If you have not already created yourself an MyICC account, please do so here.
To purchase a transition, go to our Transitions Page on the ICC Store.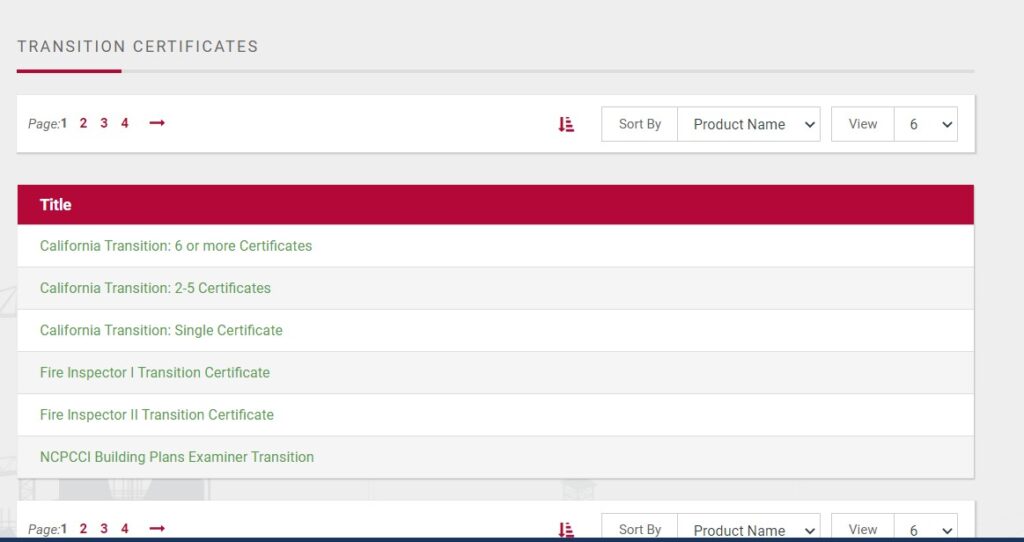 After searching and selecting your designation transition, review the instructions for your specific transition carefully. Select the "Choose your File" button to upload the required documents.
For Alabama Fire College Transitions: Remember to upload your membership application and your certificate.
After you complete the checkout process, you should receive an Order Confirmation email that lists information about your transition as well as the processing timeline.