Once you have logged in to your myICC account, go to My CEUs on your Dashboard.


Under your Available CEUs section, locate the CEU you would like to update or delete and then click the three dots under the Action column.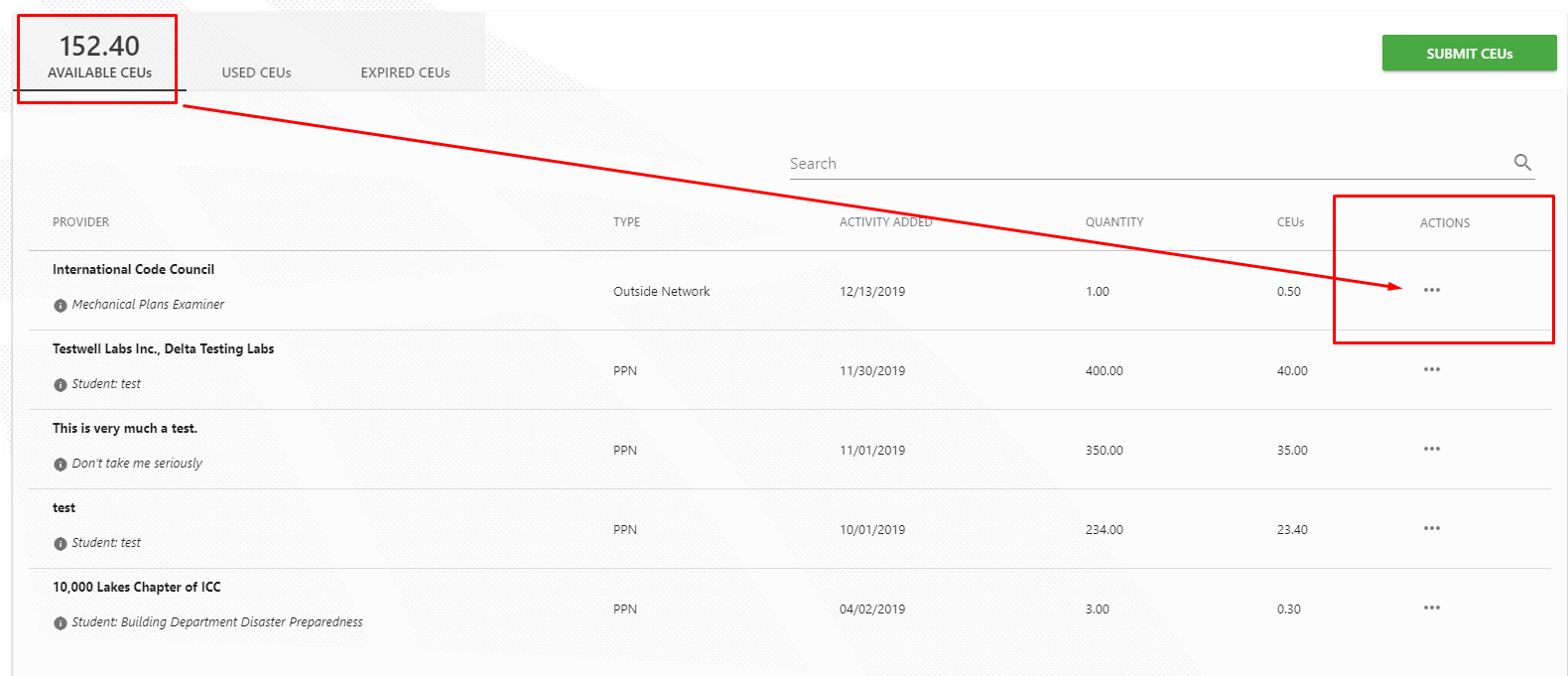 You should see the option to Update or Remove.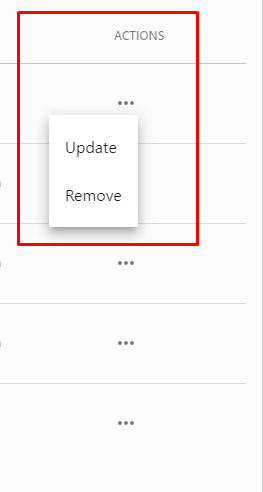 When you click Update, the CEU entry window will pop up so you can make edits to your CEU.


When you click Remove, a Confirm Delete window will pop up.
Click Delete to officially remove this CEU.