You forgot your password? No worries, it should take you no longer than a couple of minutes to recover it!
Step 1: Go on the main page at www.iccsafe.org
Step 2: Click on the Sign In button.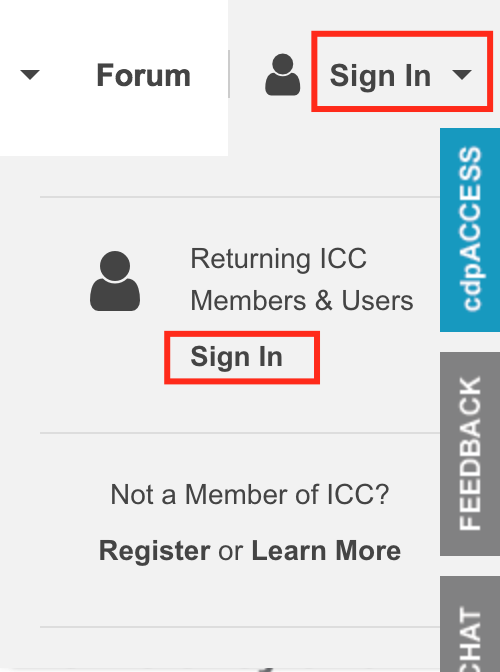 Step 3: Click on "Forgot your password?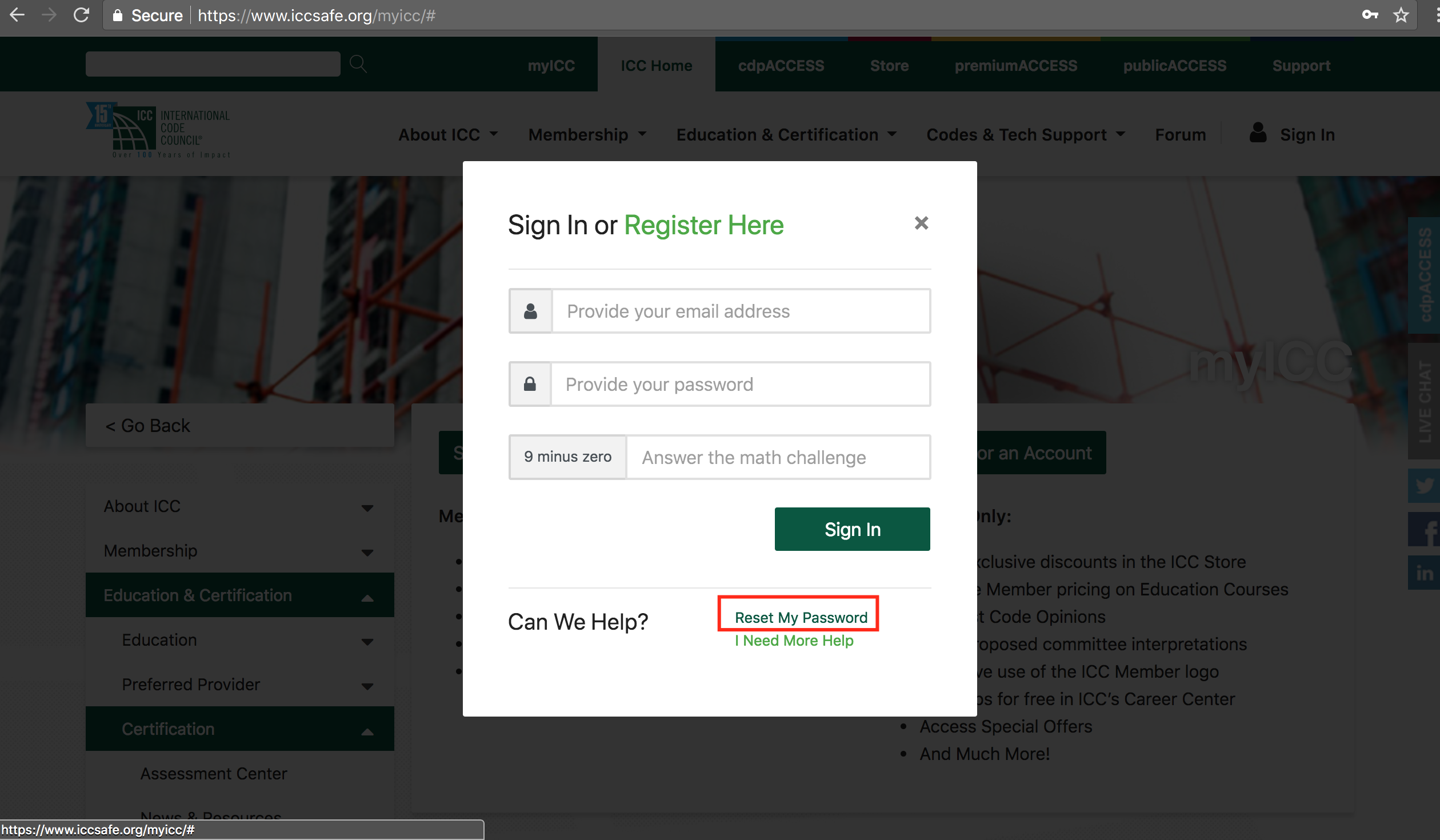 Step 4: Fill in your email and our little math problem.
Step 5: You will receive an email with a secret link. Don't share it with anybody but our support if needed.

Step 6: Input your new password and click Submit.