We've upgraded PRONTO's proctoring service in our commitment to improving your testing experience. Here's the guide on how to start up your PRONTO exam with a video on what the proctoring service will look like.
When you log in to your myICC account, click "My Exams" on your myICC dashboard:


You'll see a listing of all of your exams that you have purchased. To get started with your PRONTO exam, select the "Take Exam" button under Action.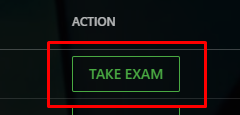 You will get a message pop up confirming you are ready to begin your exam.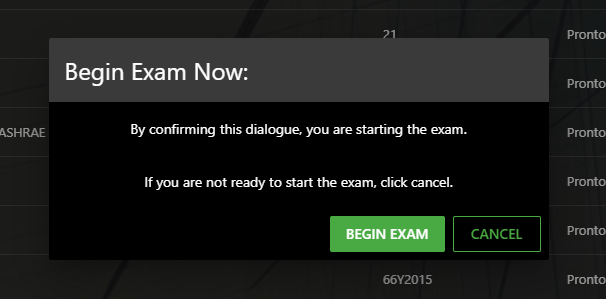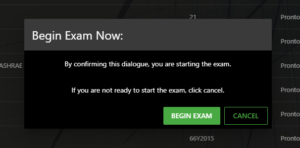 Choose the "Remote Proctoring" tab on the next screen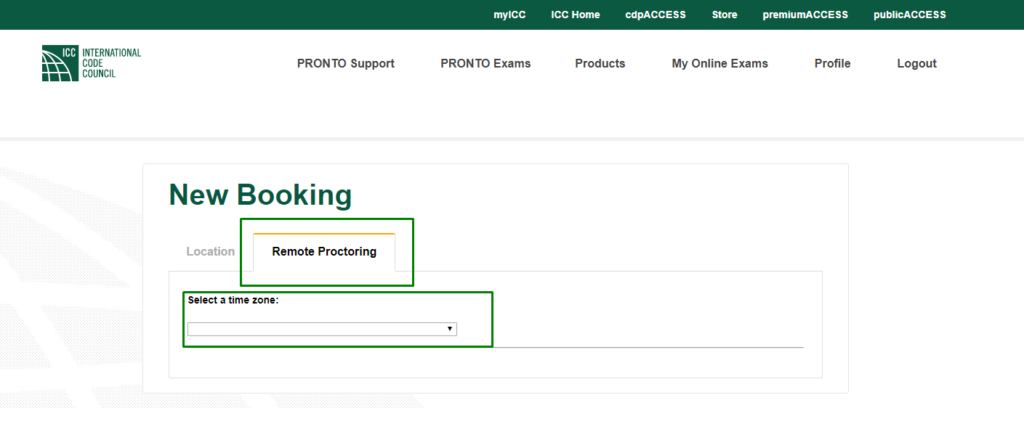 NOTE: The list of times are in 24-hour format. Select your time zone according to Coordinated Universal Time (UTC).
North American Time Zone conversions during Daylight Saving
Hawaii-Aleutian Time = (-9:00)
Alaska Time = (-8:00) ex:  Anchorage, United States
Pacific Time = (-7:00) ex: Los Angeles, United States; Fort Nelson, Canada
Mountain Time = (-6:00) ex: Arizona, United States; Boise, ID, United States
Central Time = (-5:00) ex: Chicago, United States; Mexico City, Mexico
Eastern Time= (-4:00) ex: New York; Detroit, MI, United States
Then click today's date on the calendar and select your time.
ProctorU schedules exams within 15-minute intervals. If a proctor is available within the current 15 minutes, you will be able to book into that current time slot.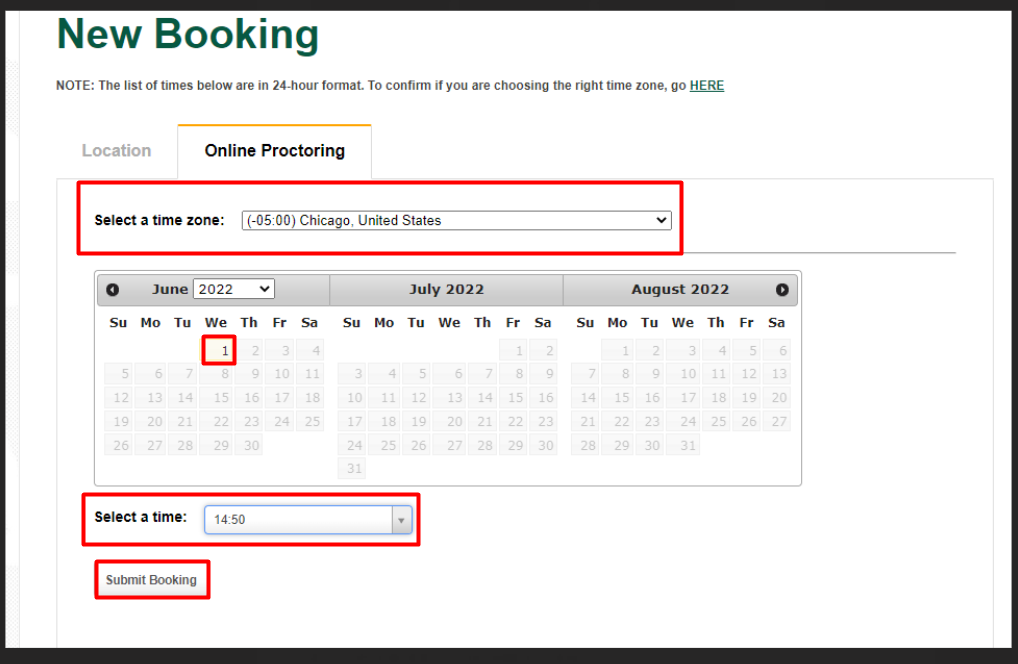 Once you hit Submit Booking, you will the receive an Appointments page with an "Exam Available in" message.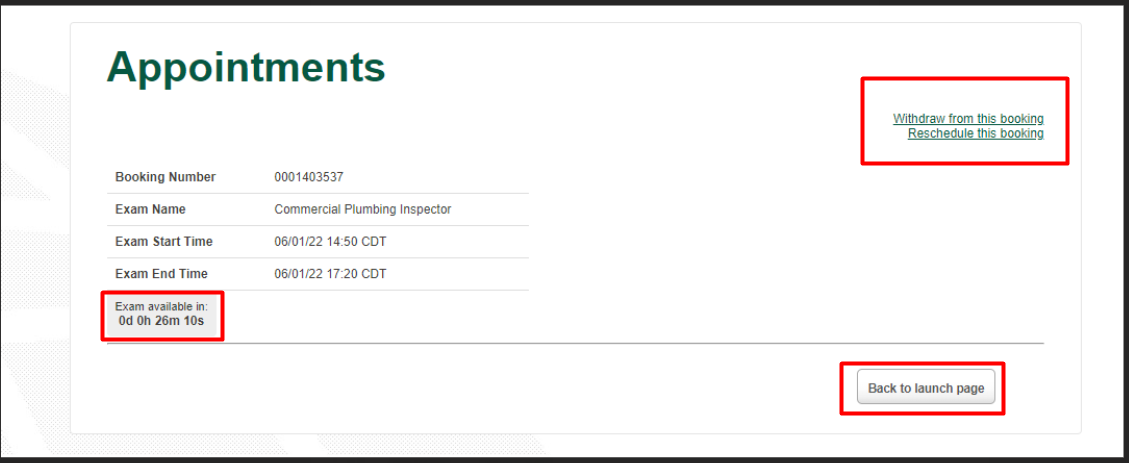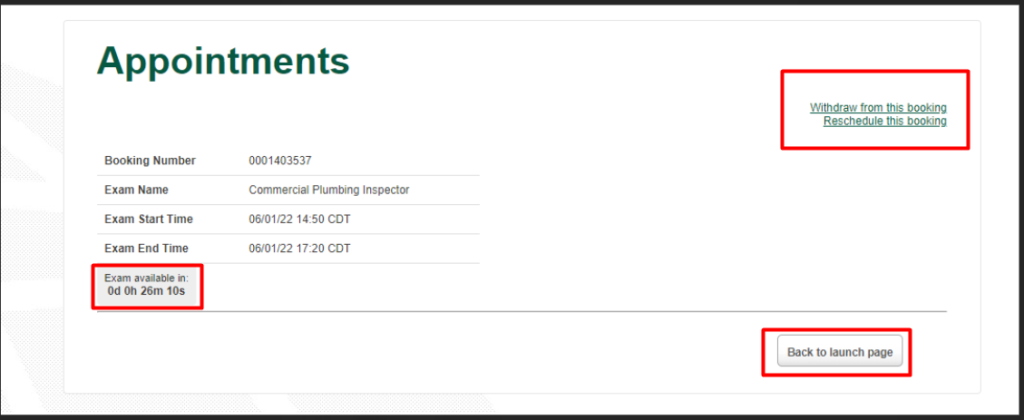 Click on Back to Launch Page

Review and agree to the ICC Code of Ethics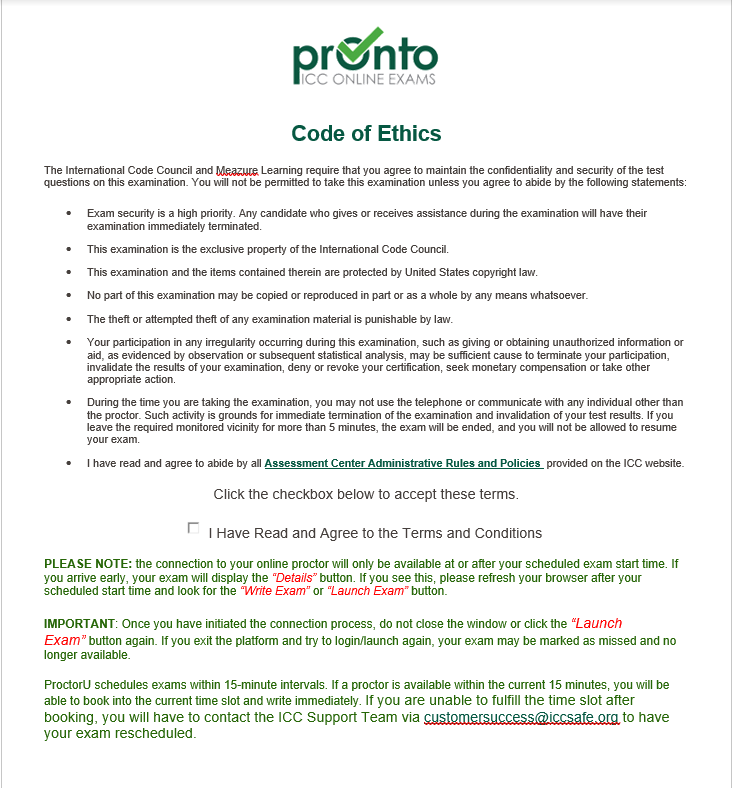 Once your exam is Available, agree to the ICC Code of Ethics and you will be able to click on Launch Exam. 

You will now start the process for connecting with your proctor.
Want the Full Guide to PRONTO?
Visit our PRONTO Exam Administration Guide
Still have Questions? We're here to help!
Contact us at customersuccess@iccsafe.org.