This guide is for candidates looking to schedule a Computer-based Contractor/Trades exam. Some Contractor/Trades exams can be scheduled through myICC.
You can schedule a Computer Based Exam in two ways:
Call PearsonVUE directly:

Contractor Scheduling: 1-877-234-6082

Go to the PearsonVUE website and go to Contractor/Trades.

Click on the appropriate link if you are signing up for a preauthorized exam or an exam that doesn't require authorization.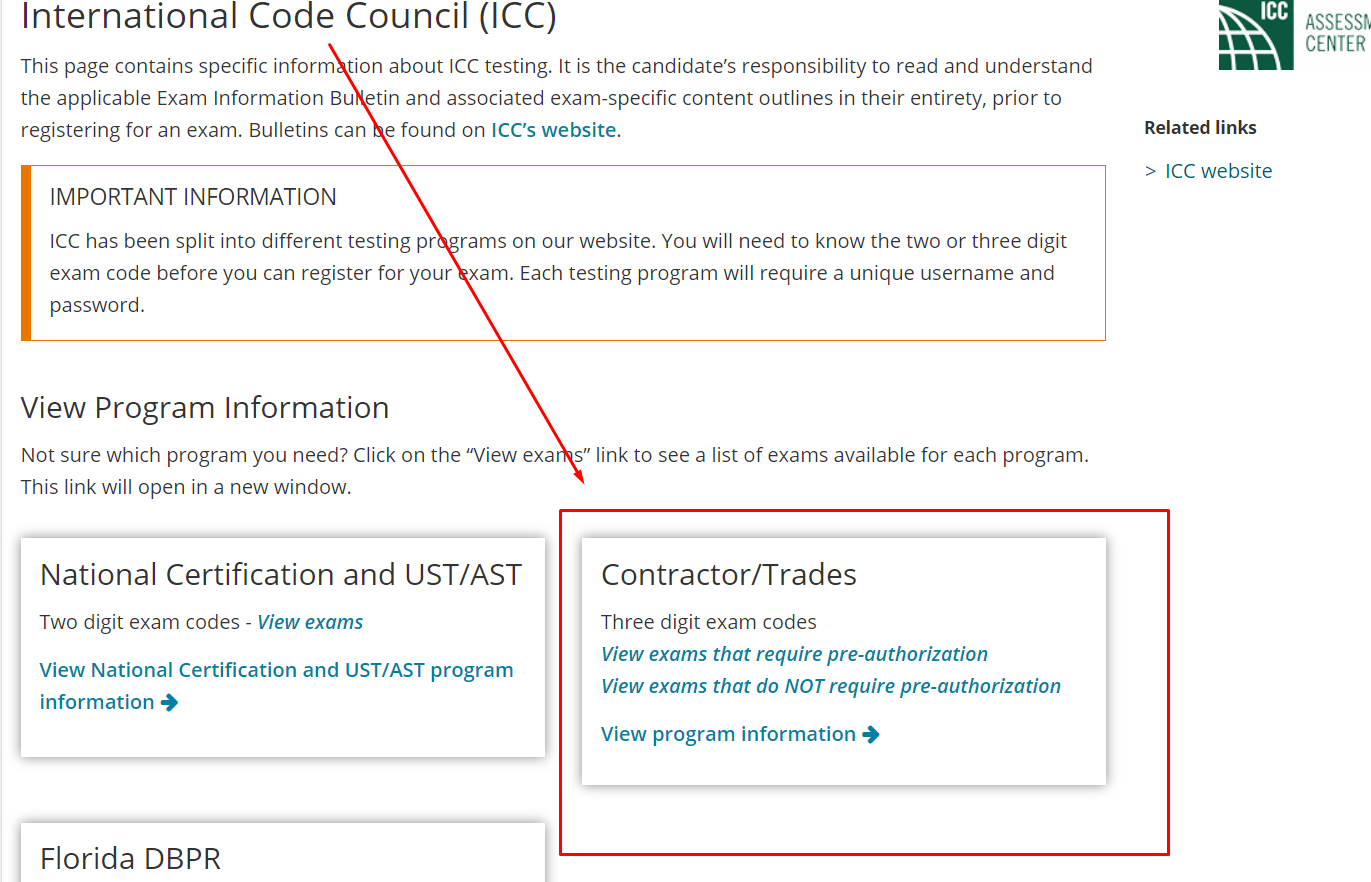 Search for your exam and click on the exam name.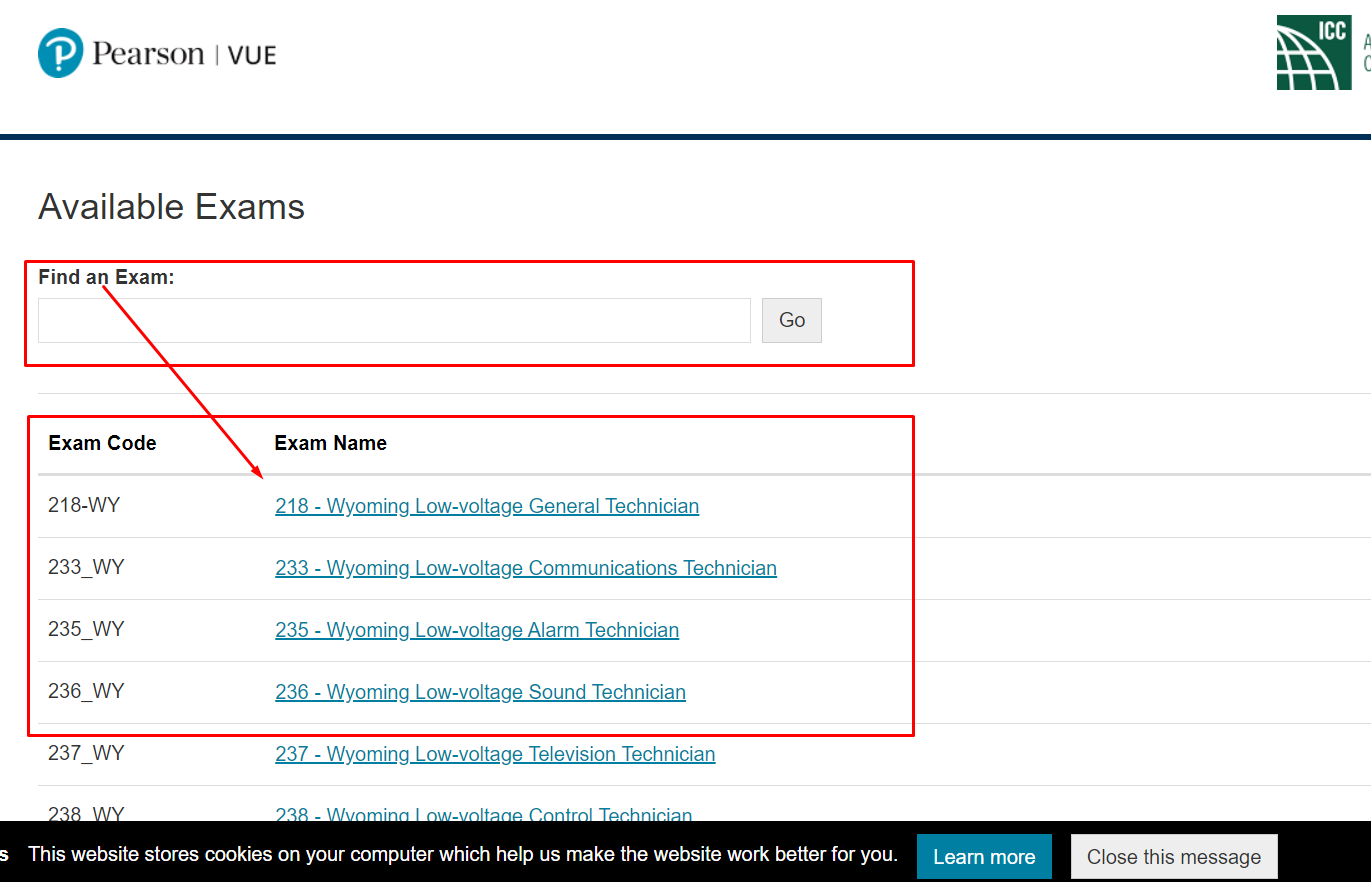 Review the Exam Details and click "Schedule this exam"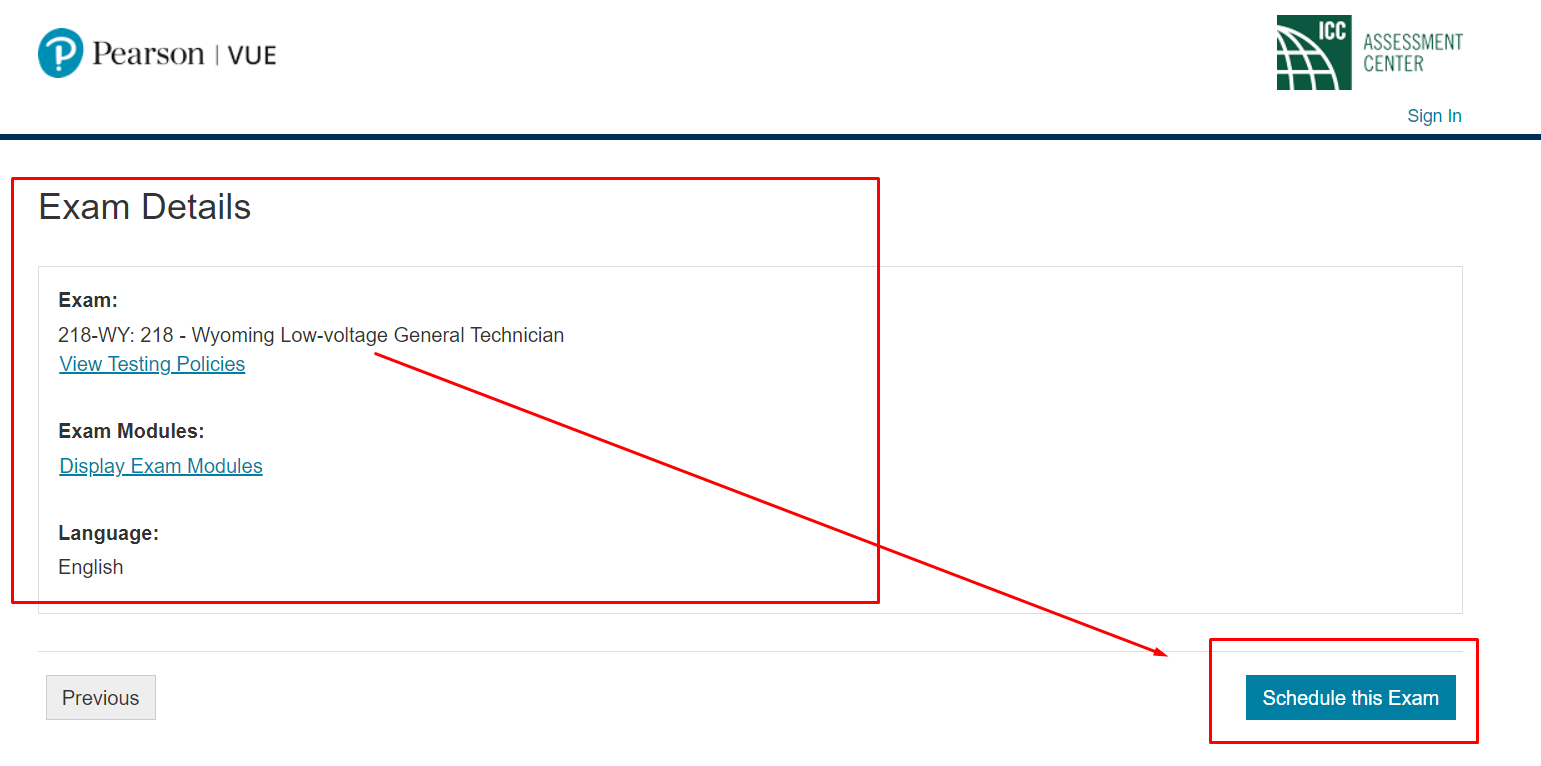 On the next page, find a test center in your area convenient for you to take your Computer-based exam. The Map Search will look similar to that below:
Once you have checked your testing center, click "Next" to the Choose Appointment page.
Select the date that you wish to test.

Only available dates can be selected.

Once you select a date, available times will appear at the bottom of the calendar.
Once you have chosen your time, you will be taken to the "My Order" page to review your appointment details.
If this is correct, click "Proceed to Checkout", where you will complete your purchase in five easy steps.
Note: When you Confirm your Personal Information, note that your name must EXACTLY match the identification that you present at the test center or you will not be able to take your exam.
You will receive an email outlining the details of your appointment.
For full details on how to register for a Computer-based exam, check out this page: Computer-Based Testing – How to Schedule[/ht_toggle]